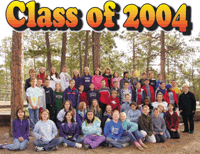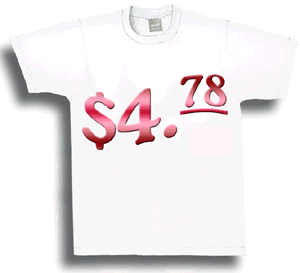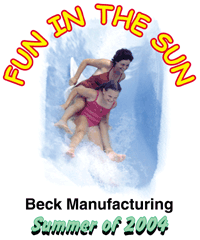 100 pcs. - $4.78
$7.50 Regular Price (Save almost $3 per shirt until 5/31/04)
Spring & Summer picnic season is here! Custom FULL COLOR T-shirts from AmerICan Calendar are the perfect gift to any employee. Every time these high quality shirts are worn your advertising will be seen throughout the community.
3 Week Production Time!
Color Separations: $62.50
High Quality Fruit of the Loom 50/50 Shirt

One Week Rush Available: 50% Up Charge
Each Picture different - Call for quote
---
| | | |
© 1999 - 2003 Advertising Alternatives. All Rights Reserved.
(248) 851-0994
(888) 270-7766



The artwork, designs, and trademarks displayed on these pages are reproduced only as examples of the type and quality of decorated products available. They are not intended to represent that the products are either endorsed by, or produced for the owners of the artwork, design, or trademark.